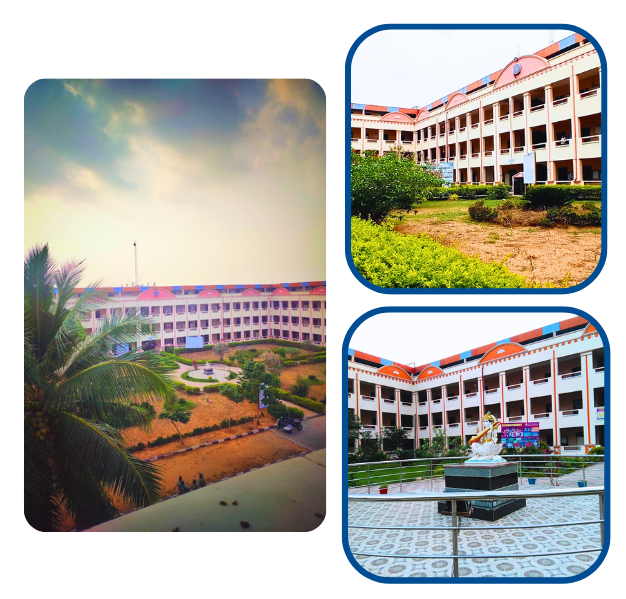 About Our Institution
Discover Sri Vasavi Institute: Where Education Meets Excellence!
Welcome to Sri Vasavi Institute of Engineering and Technology (SVIET), where knowledge meets innovation with a human touch. Established in 2007 by a group of visionary industrialists, SVIET is committed to providing holistic education that nurtures talents and prepares students for the challenges of the modern world.
Situated in the serene and picturesque location of Nandamuru, away from the hustle and bustle of the city, SVIET offers a pollution-free environment that inspires creativity and fosters a spirit of exploration. Our affiliation with JNTU, Kakinada and approval from AICTE ensures that our programs meet the highest educational standards.
The vision of Sri Vasavi Institute of Engineering and Technology (SVIET) is to emerge as a premier engineering institution in rural India, dedicated to imparting values-based education for the socio-economic upliftment of the community. SVIET aims to provide high-quality technical education that not only equips students with the necessary skills and knowledge but also instills core values and ethics.
1. Provide the most creative learning environment for Technical Excellence of stakeholders
2. Promote industry-institute interaction for skill enhancement and to meet the industry needs
3. Create an environment to the stakeholders to be good citizens with integrity and morality.
4. Committed to improve technial excellence, ethical values continuously..