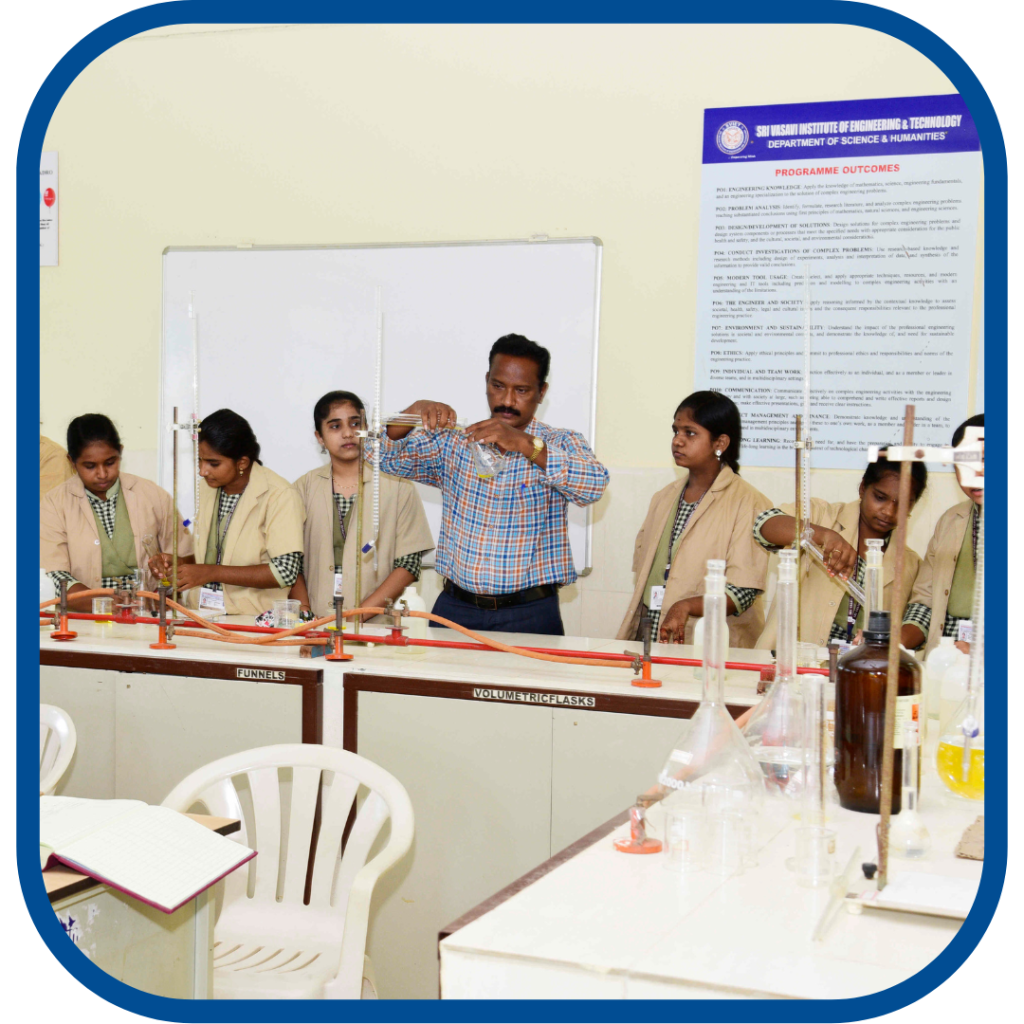 Department of Science & Humanities
The Department of Humanities and Social Sciences at SVIET College plays a crucial role in bridging science and society. Through interdisciplinary learning and critical analysis, we sensitize students to social, cultural, ethical, and economic issues. Our aim is to develop well-rounded engineers and scientists who understand the broader impact of their work on society. Join us in embracing this department and nurturing compassionate professionals who contribute to positive social change.
Department of Science & Humanities: Exploring the Intersection of Science, Technology, and Humanity
Engineering and science are inherently humanistic and socially derived enterprises. At our institute, where the ethos of science and technology prevails, the Department of Humanities and Social Sciences plays a unique and distinctive role. We believe that a complete science and technology education must include subjects that bridge the application of scientific principles with human, moral, and social understanding.
The Department of Humanities and Social Sciences, under the banner of Science Connect, offers a diverse range of subjects that emphasize the interconnectedness between science, technology, and humanity. Our curriculum is designed to sensitize students to the broader social, cultural, economic, ethical, and humane issues involved in social change. Through engaging lectures, interactive discussions, and thought-provoking assignments, we foster an environment that encourages critical thinking and reflection.
HOD Of Science & Humanities